Reading Time: 5 minutes
Everyone likes to save a few bucks. In modern society, with cell phones and digital cameras in hand, it is tempting to skip paying for a professional photographer. Professional photos can be viewed as a luxury.
It takes a great deal of hard work and thousands of dollars in equipment to become a quality, professional photographer. Today a good photographer needs to master a complex digital camera PLUS master Photoshop and all that post-production requires, which can be quite entailed. Don't undervalue your photographer. Professional photography is an investment.


Wedding Photography
Photos are your way of capturing all of those moments and details that you will never have again — unless they were captured correctly.  After the guests have left, the photos the part that remains.
Many photographers refuse to do wedding photography. Why? Moderate-range photographers may work 6-8 hours and charge $1000-$3,000 for it! Sounds like easy money, right?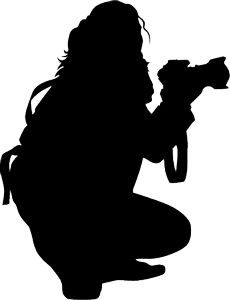 Ummm… no. Weddings are hard. Seriously. There are a hundred factors that can change in an instant. It is a perfect storm of activity, emotions and expectations. Many reception and ceremony venues have low lighting that is challenging to work in. You may need to hire a 2nd photographer — and a good 2nd shooter is not cheap. Photographers may rent equipment, have employees and building rent to pay, and hundreds of expenses like any other business. Plus the time spent at the wedding is only a fraction of the work. Post-production editing for a wedding is an extremely time-consuming, daunting task. That is what you are paying for. So… don't undervalue your photographer.
Asking Uncle Joe to Do It

You may want (or need) to go an alternate route. If you have a willing family member or friend behind the camera, count your blessings, lose your expectations, and be all graciousness. Make sure they know that you are happy with whatever they manage to capture, and be very, very thankful.
Pro in the Family
If you are getting married and have someone in the nuclear family who is a professional photographer, it may be tempting to ask them to do the photography. Be cautious about asking, though, as it is huge task, they will not be able to enjoy the event in the same way, and there is a good chance they will only end up in a photo or two.
If they offer — that is amazing! Lucky you! Be as sensitive and helpful as possible, though. A great compromise could be you offering to pay for a 2nd photographer so that they do not have as much pressure — or better yet, hiring a photographer that they would like to work with as the main photographer (the one with all the pressure), with the understanding that your family member will be 2nd photographer for the wedding. The 2nd photographer has much less pressure and gets to take detail pics, candid shots and backups. A family member would be great at that!


Commercial Photography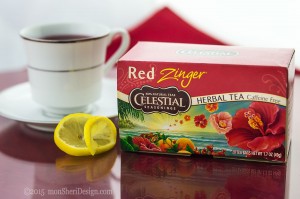 Whether it is Product Photography, Professional Headshot, On-Site Photography, or Event Photography the photography that you include on your business' website, social media or any printed materials reflects on your business. If your photos are sharp and engaging you show your product, your business and yourself in a strong light. On the other hand, if they are grainy, uninteresting or tacky looking you can give quite the opposite impression. It is better to not include images on your website or printed materials than to include poorly-done photos or graphics.
A good compromise may be to purchase quality stock photos for more generic needs and hire a photographer for specifics (such as a shot of the building or work-spaces, headshots of the owners|managers|sales staff, and product photography).


Optional Stuff| Life Milestones
There are some milestones that are worth documenting in quality and/or creative photography, and hiring a pro can result in some amazing prints for your wall, for gifts, and for albums. Examples that come to mind are: maternity, newborn, engagement, infants & toddlers, birthday, 25th/50th anniversary party, graduation open-house, family portraits and senior pics.
The Bottom Line
The choice is yours. If you choose to go the professional route, make sure you research your photographer and that their style and portfolio are a good fit for your needs, goals and budget. Professional photography is an investment. Make sure you make the most of this valuable tool for your purposes!
 
Related: 8 Reasons to Shoot in Raw
Related: The Value of a Professional Headshot