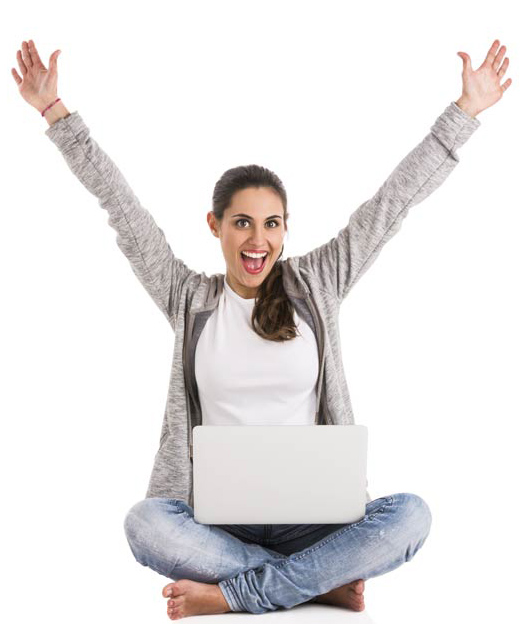 Tight budget? Simple needs?
Is WIX.com a good fit for you?
Simple Portfolio| Simple Website
NOTE:  Limited options and ads are included with the 'free' version… and it inserts 'wix.com' in the URL address.
Wix.com is a user-friendly software for website design. If you have a tight budget and simple needs, it may serve your needs.
If you choose this option, you should realize beforehand that this format has some serious limitations, and I would not recommend it for the vast majority of my clients. As a Web Designer I spend a lot of time in code. If I cannot get to and change code, I am seriously  limited. Wix.com has extremely limited access to any coding, includes their ads on all of your pages (unless you pay their premium/subscribe), and is a light-weight application. BUT… if this website option is fine for your purpose, I can compile a simple wix.com website for you.

Highly Recommend!
"Sheri seamlessly managed the hosting transition of our website and maintains it on the Wix platform. We enjoy working with Sheri because she is always pleasant, prompt, and precise. Her skills and abilities are incredibly valuable!"
Annemarie V.
Our clients are very happy with her work.
"Sheri has designed over 7 web sites for us so far. We are very pleased with the work that she does. She completes the jobs in a timely manner and at a reasonable cost. She is very easy to work with and understands our requests and needs. Our clients are very happy with her work."
Clint Helms
Event website set-up by Sheri Lossing
"I had an excellent experience working with Sheri to set up a website for an event. She is very patient, thoughtful with suggestions and creative. We made several modifications to the initial design until we arrived at a final design – I am really happy with the end result. Sheri is also extremely prompt and there were no delays at all at any stage of the process. It was a pleasure to work with her and I plan to work with her again to set up another website in the future."
Dr. Radhika S.
WIX.com WEBSITE| projects
This is a website design I did for my daughter-in-law's online portfolio. I built the site using Wix – a user-friendly hosting and software site that is free of charge.  She was fine with this, and was delighted with the results. If this simple site option is fine for your purpose, I can create a Wix.com website beginning at about $150, depending on your needs.