Reading Time: 3 minutes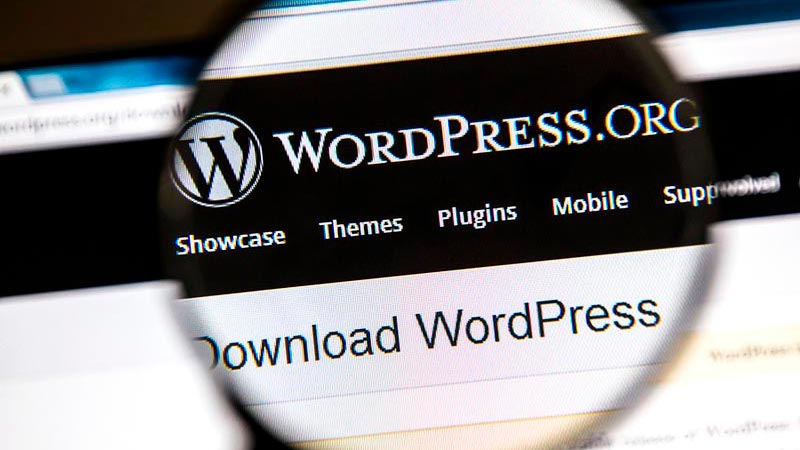 WordPress is the most popular Content Management System [CMS] in the world.
Both WordPress.org and WordPress.com are free and open source. Thousands of themes and plugins are available for WordPress. Many are free or available for a nominal fee. The potential is nearly boundless!
Sounds great, right? But which is a good fit for you? Let's explore some WordPress facts.
What is the difference between WordPress.org and WordPress.com?
One major difference is the amount of control that you have over your website.
WordPress.com hosts themselves and includes access restrictions that WordPress.org does not.
WordPress.org is self-hosted and includes access to your root folders and your code, and allows you to use custom themes and plugins. If you are hiring a web designer they will be able to use this access to significantly increase the functionality of your website.
WordPress.com support
WordPress.com has only 533 employees, yet serves 175 million users. [1] That is impressive — but sobering if you need help.
Premium (paid) WordPress.com plans have contact support.
If you have a 'paid upgrade' on WordPress.com you can use a form or email to contact support.
If you have a 'paid plan' (Personal, Premium or Business) you will be able to access a live chat support.
There is no phone support for any WordPress plan.
If you have a free WordPress.com plan, you must access support through the WordPress forum. (details below)
WordPress.org support
WordPress.org support is a forum. The WordPress forum is manned by volunteers and WP assistants from around the world.
If you have an issue you have three options:
Search the forum for answers
Post your issue on the board and wait for an answer
Search the web
If you have WordPress.org or a free version of WordPress.com, WordPress support may be frustrating for you. Most people have neither the time or the desire to problem-solve WordPress issues. They just want to get their website finished.
On the other hand, some people love the challenge. WordPress has a learning curve, but if your website needs are humble and you are willing to learn, there are tons of resources on the internet.
TAP HERE to learn more about WordPress.com and WordPress.org support.
The Bottom Line
In the end, what matters is what will work best for you.
If you are building a business website, and you want to use WordPress, I would recommend using a professional web designer and WordPress.org. A good web designer can address issues like responsiveness, SEO, security, CDNs, smooth functionality, web-reading images, content presentation and design. WordPress.org allows access to the resources that a Web Designer needs.
If you are not hiring a web designer, WordPress.com is designed to be simple to set up and customize, which may work for you, depending on your website needs. Or you can dig in your heels and learn to build on and maintain a site on WordPress.org!

Related: Learn WordPress – Advice & Tips for Beginners
Related: Learn WordPress – 18 Blog Essentials
Related: Learn WordPress — Maintaining Your WordPress Website

Image Credit: ibphoto / bigstockphoto.com
Citation:
[1] https://automattic.com/about/